Select a model
Choose the products you want to market. Our catalogue contains several sections.

---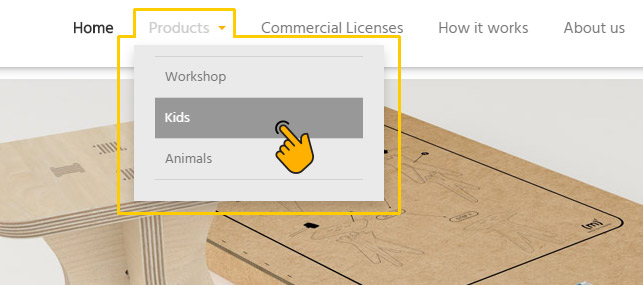 Discover in the "Products" section all the models available to you. There are several sections, each with an original collection made up of projects suitable for different needs and with different size options.
The advantage of our designs, created as snap-together furniture, is allow to all manufacturers, companies or cnc/laser owners to have economical and attractive furniture, easy to assemble and disassemble, ideal for flat-packaging, clever and quickly to make.

Choose your license
Pick the commercial rate that's right for you.
We allow you to sell our designs in a legal and secure manner or to use them just for personal use.

---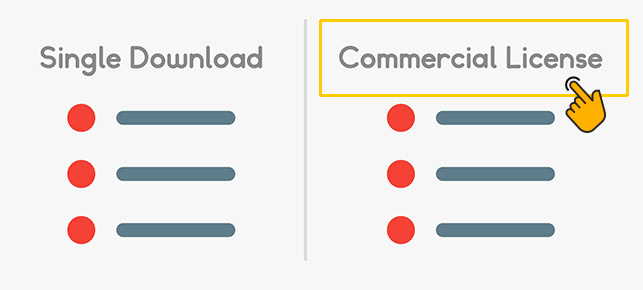 Whatever your need, we desire support you whit our projects. For this reason we offer you the opportunity to choose how much to spend and what you get. Decide whether the article you will create will be for personal or commercial use, then choose between Single Download or Commercial License and read carefully what it offers and what each category allows.
Add the product to cart and proceed to checkout. Once the payment is confirmed, you will be able to log-in your personal Control Panel; here the product you have purchased will appear and you can immediately start downloading.

Download the template
Variety of dimensions, different thicknesses and dogbone option.
Choose the file to your requirements or get all the options.

---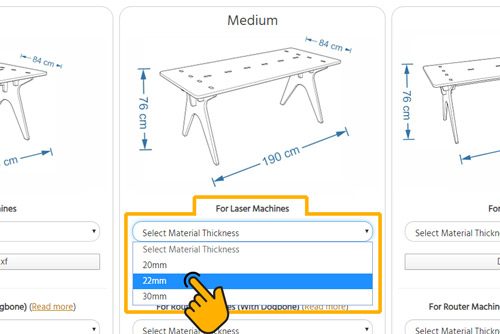 For each product we offer several dimension options, material thickness and optimized templates for laser or cnc machine. Choose the size option you need and immediately download you .dxf file.
You can always count on our technical advice support in case of doubts or needs, but remind that only purchasing a Commercial License you can download all the size options as often as you want and require our service of file customization with dimensions and material thickness on demand.

Start your business
Make and sell the finished product.
Grow your store and satisfy your client's requests in an easy and economical manner.
---
By purchasing a Commercial License you will have the opportunity to make and sell your finished products during one year. You can enrich your shop supply, offer to your clients new products, open your online store.
We desire give you a base from which your possibilities can grow. All the rest is up to you.