Flat-Pack Philosophy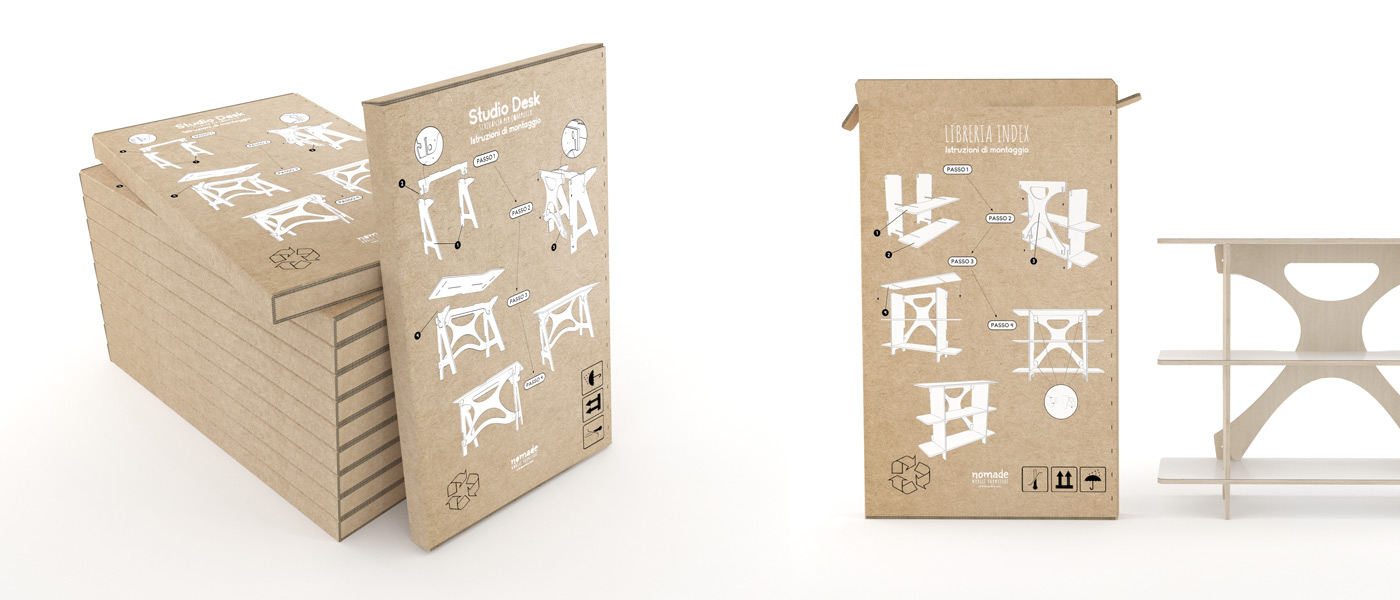 All our products are designed as flat-packs. It is a choice that believes in and invests in technology, design and a more sustainable future. The precision of the numerically controlled machines, combined with an accurate and tested design, allows to obtain the maximum result in terms of quality and functionality.


Ready-to-assemble furniture (RTA), also known as knock-down furniture (KD), flat pack furniture, or kit furniture, is a form of furniture that requires customer assembly. The separate components are packed for sale in cartons which also contain assembly instructions and sometimes hardware.
Producers and merchants benefit from selling ready-to-assemble furniture because furniture is bulky once assembled, and thus more expensive to store and to deliver.


Benefit of these type of furniture are also:
1- Quick and easy assembly. Eliminate the long and frustrating experience of do-it-yourself furniture.
2- Savings in terms of use of resources. Eliminates the need for dozens of metal and plastic products.
3- Time savings. Can be assembled by one person in a few minutes.


The components are easily disassembled, transportable, designed making the most of all functional capabilities and in response to an increasingly dynamic lifestyle. The flat packaging eliminates the cost of labor and saves on shipping. Eliminates the use of additional materials and reduces the environmental impact. To be able to sell wooden furniture online it is necessary to take into account even the smallest detail of its design and production. That each customer is able to assemble our furniture easily saves storage and transport costs. That's why we make sure that the editing is as agile and clear as possible.



Our Values

Lightness - weight loss
Remove weight from the structure, without compromising its tightness and remove weight from the physical presence, from the encumbrance in the space that a traditional piece of furniture requires.

Quickness - a duration operation
Agility, mobility, ease, all qualities that are in accord with the ever increasing speed and the need for a dynamic relationship with objects.

Accuracy - a well-defined and well-calculated drawing
Precision, clarity and linearity in the conception allow form and function to be in harmony with accuracy production.

Multiplicity - plurality as a guarantee
Weaving together the different knowledge, comparing methods, ways of thinking, styles. Bringing together different codes in each object to affirm and support the values of diversity and plurality.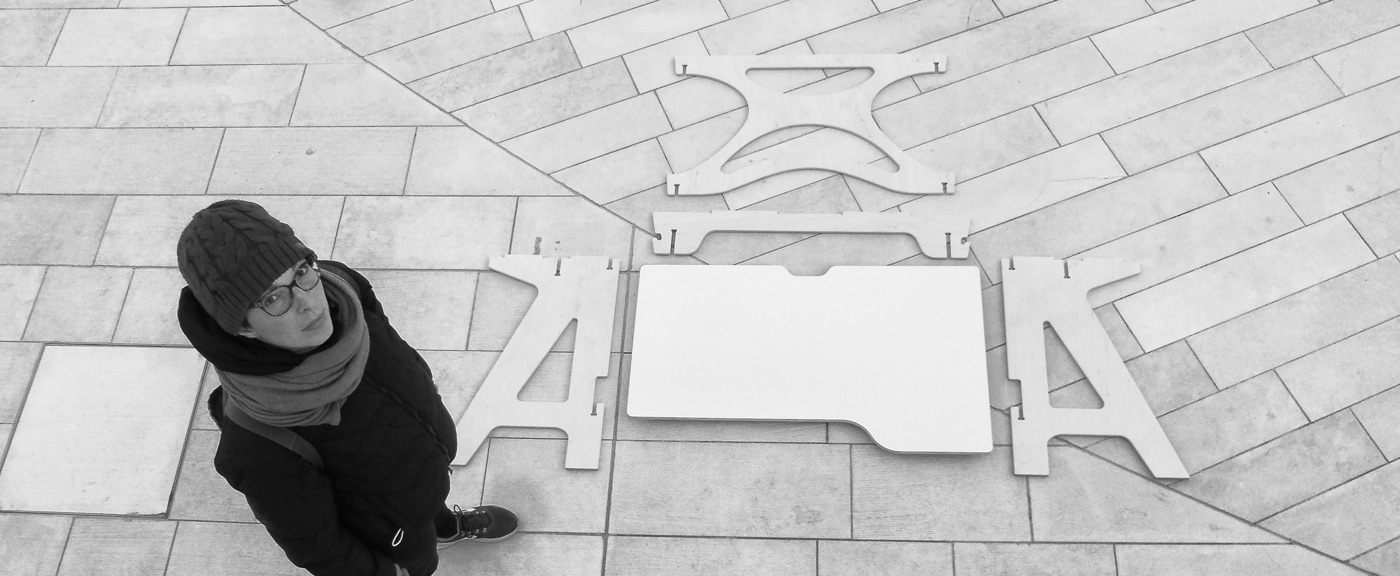 Is the future flat-packed?

"Minimalist Scandi furniture is ubiquitous – and addiction rates continue to be high. Wherever you live, the chances are your go-to supplier of unadorned, pallid, wooden chairs/beds/bookcases is Ikea. But while such pieces don't force us to dig deep (financially speaking), they come at a hidden cost: hours spent on hands and knees in front of sheets of instructions, struggling with myriad parts and the dreaded Allen (or hex) key. Because Ikea is the champion of flat-packed furniture, and has been ever since the launch of its simple, stable, circular Delfi table in 1953.Plenty of other manufacturers followed suit. So much so that in recent decades, the 'joys' of self-assembly have become familiar to many of us around the world.However, many in the design fraternity have mixed feelings. "We love Ikea because it's cheap and efficient, but it's reduced the quality of our environment," [...] "now, we all just expect more in terms of quality, design and production, compared to when the flat-pack revolution first evolved."

[...] Its eco-credentials – transporting smaller boxes rather than bulky ready-built items results in a lower carbon footprint – makes flat-packed furniture particularly appealing these days.
While individual customers have an increasing array of good-quality, good-looking flat-packed furniture to choose from, the world of contract furniture – which produces items for commercial settings such as hotels, offices – has been in on the act for years.
If good design can help self-assembly shake off its shoddy image, then the future is flat-packed."


Source:
https://www.bbc.com/culture/article/20200505-the-joy-and-pain-of-flat-packed-furniture