What is a commercial license for?
Each Modifile product is linked to its commercial license. The license will allow you to make and sell our designs in a legal and secure manner.
What will you get purchasing a Commercial License:
Access to your personal Control Panel from which you can download all the sizes options offered whenever you want
Service of file customization with dimensions and material thickness on demand
Official Commercial License Agreement
License term of 1 year (renewable)
Technical advice service and professional support
Download .dxf file
Compatibility with vector programs (Ai, Corel Draw, Autocad, etc.)
Files compatible with cnc machines (Laser, router, plotters)
Pack of HD photos of the ended product
HD customizable assembly instructions
"Dog-bone" option for milling machines
Access to the Dashboard for 1 year from purchase date
COMMERCIAL LICENSE - How it works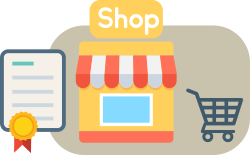 Identify the product of your interest, add it to cart and proceed with the payment. Once the payment is confirmed, you will be able to log-in your personal Control Panel, here the product you have purchased will appear and you can immediately start downloading.
You can download the file plans as often as you want, moreover you can always request us the file's customization with measurements no present among the options offered.
With the purchase you will receive the official Commercial License Agreement who certifies the legality of your license and will allow you to sell the finished products in a legal and secure manner.

What do you have to do at the end of the license year?
When the license expires you will not be able to continue to make finished products. Attention! It is forbidden to sell a product that you have already made but not yet sold.
If you wish to continue producing and marketing the item you have purchased, or if you want to try new ones, you must renew your license for another year or buy a new one.


COMMERCIAL LICENSE – WHOLESALE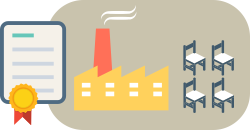 Dedicated to companies or wholesaler or for those who wants to use one of our designs for large-scale commercialization.

Collaborations with companies excite us and we prefer to treat each request individually to best meet the needs and formulate a customized business license.

To facilitate communication, please specify as much information as possible, such as:


Name/type of company and its registered office
Product/s Modifile of your interest
Purpose of use




SOME IMPORTANT INFORMATION!
Our goal is to meet your expectations and offer you the best service possible. We invite you to read carefully some important information about the main rules of use of our products.
Before making a purchase from our site, it is your responsibility to read our Terms of Use.
Once purchased, the files are licensed to one (1) user.
The contents of Modifile downloads can not be shared, loaned, exchanged, ceded or sold, distributed as free downloads or offered.
Production for wholesale requires the approval of Modifile.
By purchasing any type of our License, the copyright is not transferred.
Due to the digital nature of our products, we don't foresee refunds or exchanges. Therefore we ask you kindly to read carefully what you are purchasing.
In any case, if something is still not clear to you, consult the FAQ section and if you still have not found the answer to your question, we are always available to clarify doubts or needs, contact us.
"A good deal is when both the seller and the buyer are earning" – J. Condrac